Fountains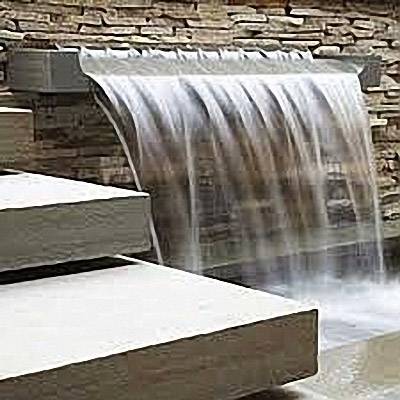 Every homeowner that has outdoor spaces on their property likes to plan these with attention to detail. It's why they conduct research online, find out what the latest landscaping trends are and hire expert landscapers for the job. The one way to add uniqueness and allure to the landscaping is to add a stone fountain to your yard or garden. This is a very popular water feature that property owners like to add to their landscapes.
Unique Rock and Water Inc is a leading landscaping operator in the field. We cater to customers in and around Phoenix, Litchfield Park, Goodyear, Surprise and Buckeye. We have also handled a large number of fountain installation projects in and around Avondale, Peoria, Glendale, Scottsdale and Sun City.
Types of Fountains
Our company believes in providing custom fountain design and installation services and can provide:
Spouting- This type of fountain creates a very dramatic effect as it has a pipe that can spray out water high up into the air. It can be installed in isolation or within a pond setting. The plume-like spray looks strikingly beautiful in large landscapes.


Cascading- If you prefer a more subtle water feature, we can design a cascading waterfall; this has multiple levels and the water overflows very gently from one level to the next. It creates a very serene and calming atmosphere on your property.


Pondless- People that have kids or pets wonder whether a waterfall is a good idea from a safety perspective. If you are concerned about this or want a low-maintenance water feature, you can opt for a pondless waterfall. The reservoir in this installation is under the ground and it's perfect for modestly-sized yards and gardens.


Wall- If you have a small yard space, you can choose to get a wall fountain installed; it won't take up as much space as a cascading/spouting fountain. This can be a flat-backed, freestanding feature with an attached basin. It can be placed flush against a boundary wall or even in a poolscape setting.
Fountain Installation Process
We provide high quality, customized solutions at extremely competitive water fountain cost, and thissets us apart from the competition. We work closely with you to understand what your ideas are. Our experts will survey the available space and the architectural styling of your yard and home. We also keep your budget in view and then provide garden fountain design solutions and quotes that match your requirement.
The best materials are used in the work and our workmanship is top-notch as well. This ensures you get features that will last for a number of years without any trouble. When you are looking for fountain installations that are durable and aesthetically appealing, you need look no further than Unique Rock and Water Inc.
Call us at 602-999-0947 and speak with our experts about your project details. You also have the option to send us your requirements via this
Contact Us
form and we will schedule a FREE onsite consultation as soon as possible.
Click on the images below to view a larger display.
Photo 1

Photo 2

Photo 3

Photo 4

Photo 5

Photo 6

Photo 7
We Provide Services to the Following Cities and Towns in AZ: